Wednesdays 27th October, 3rd, 10th, 17th & 24th November 1st & 8th December 2.30pm & 8.15pm Wednesday 15th & 22nd December 2.30pm. Boxing Day Sunday 26th December 12 Noon & 3pm. Tuesday 28th December 3pm. New Year's Day Saturday 1st January 12 Noon & 3pm
Step into Christmas
"THIS SHOW IS SPONSORED BY
ACCOUNTING 4 EVERYTHING CHARTERED ACCOUNTANTS"
The festive season is approaching and the place to be to enjoy the biggest party in town is happening twenty-one times over right here! The mood will be right, and the spirit of goodwill will abound with this super sparkling family show, Step into Christmas. 'Good Cheer', is all that you need to bring with you as the festive frolics begin for the yuletide season
Comedy will feature throughout the show. Look out for the antics of your favourite characters from Snow White, as well as sketches featuring the humour of one of this country's favourite's, Mrs Brown. See Pavarotti in a whole new light, the most hilarious parody from the movie Titanic as well as a comedic trip to Bonny Scotland for some 'Och Aye the Noo' Sketches guaranteed to not only make you smile from ear to ear but laugh out loud!
Happy memories will come flooding back as we reminisce with some enchanting musical moments, whilst seamlessly coming together with old and new numbers. The company will perform show songs from, the Holiday Inn, from Sir Andrew Lloyd Webber's Cinderella, movie greats from the latest James Bond epic film, No Time to Die & Frozen, pop classics and seasonal favourites from across the decades featuring hits from Sir Elton John, Michael Bublé, The Weeknd, Carrie Underwood, The Spice Girls, Neil Diamond and Sir Tom Jones.
Regular headliners and Babbacombe favourites make a welcome return, comedian Andy Oakley is joined by special guest, ITV's comedy impressionist Phil Lowen and ex Buck's Fizz music maker Paul Fordham. Their wealth of experience and versatility is undoubtedly what makes them so popular with you all, just as we anticipate new and merging talent will do too, with local musical and pantomime stars, Harriet Loveridge and Claire Waring who is making her debut on the Babbacombe boards.
Inspirational lighting, costume design, choreography and musical arrangements are without exception the icing on the cake in this show, after all the theatre experience is never about just the performance.
Sassy and sexy 'Danze Fantastique' compliments and adorns the stage with their wonderfully paced dance routines, choreographed by Lucy O'Neill with musical arrangements created by Musical Director, Pete Leonard.
Typically, like snowflakes, Christmas memories gather and dance. Make new memories with your family and friends, this year with what is not the traditional festive family outing. That's usually to see a pantomime, however this production will raise your spirits, which is one of the defining qualities the season of goodwill should bring.
Modern and traditional elements are combined by the Director Colin Matthews as he continues to produce the theatre's highly accredited shows that the venue is renowned for and as he extends his thanks to the shows sponsor Accounting 4 Everything, Chartered Accountants and Business Advisors from Paignton, he hopes that this all-new production, after a particularly difficult couple of years will be at the top of YOUR Christmas list?
Audience participation is encouraged and as this show is for all ages it's a great opportunity to step into the spirit of the festivities, as you are encouraged to revel in the music, magic & mirth.
Santa, Reindeers, Baubles and Chestnuts are all words we relate to Christmas, and we hope to embrace those sentiments as well as embrace the Peace and Love associated with this joyous time of year. This show has enough love to share, with sufficient joy to go around. So put your best foot forward and step on down to see what promises to be one of the best shows in the region this Christmas at the Babbacombe Theatre.
ENJOY A SNEAK PREVIEW of what to expect- watch the promotional video HERE
SPONSOR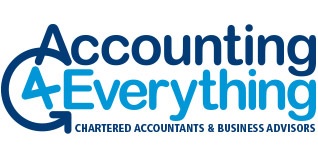 Accounting 4 Everything on 01803 500202. Email: [email protected]
Accounting 4 Everything Ltd.11 Manor Road, Paignton, TQ3 2JB
Accounting 4 Everything's business services team can offer advice based on knowledge, experience and an understanding of the unique challenges facing owner-managed businesses.
In addition to helping owners grow their enterprise, we will assist in the development, expansion and management of the business, also providing advice on personal financial issues.
TICKET PRICES
When booking online there is a £2 per ticket transaction fee however, no credit card charges are applied.
To view the venues seating plan please CLICK HERE
Box Office Prices
Tickets: £22, Seniors £20, Children (-16years) £11. Boxing Day & New Year £23/£21/£12
Online Prices
Tickets: £24, Seniors £22, Children (-16years) £13. Boxing Day & New Year £25/£23/£14