The English Riviera Geopark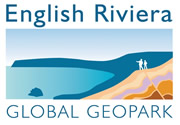 The English Riviera Geopark is one of eight Geoparks in the United Kingdom, and one of fifty-three worldwide. It is the only urban Geopark, and was declared a Geopark in September 2007.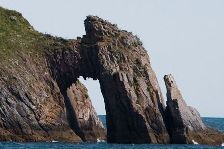 The Geopark covers 6,200 hectares of land and 4,100 hectares of seabed. 400 Million years of unique geology all within the 22 miles of coastline on the English Riviera .
Part of that expanse of land and sea includes the Babbacombe Downs where the view stretches many miles across Lyme Bay.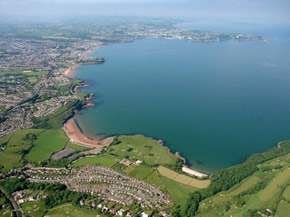 At Babbacombe Downs the limestone cliffs are actually upside down compared to the time of their formation. So how did it happen? Around 300 million years ago there were only two huge continents on planet Earth. Plate tectonic movements caused those two continents to "crash" and, over many millions of years, intense pressures squeezed all the sediments that had been laid down in the Devonian, piling them up to form a vast mountain chain.

On a local scale this major episode in the earth's history had a fundamental effect on the rocks of Torbay. Sediments were folded and fractured as they were crumpled and pushed northwards by the collision and on Babbacombe Downs the pressure was so great that a large fold was turned over on itself literally turning the sediments upside down.
The dark slates at the bottom of the cliff are actually younger than the pale limestones of the Downs at the top!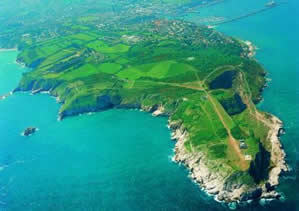 When you are considering your theatre trip, if weather is permitting allow your self some time before a show to walk along the stunning Babbacombe Downs, take in the views and soak up the wonderment of how this stretch of land actually came into exisitence, all those 300 million years ago!
If you wish to make the most of this geological resource or explore all the areas that are accessible, whether by foot or by sea use this link to download the Geopark Trail brochure.




Voice over by Millie Day, she appeared with Kidz Aloud in The Laughter Party at the Babbacombe Theatre during 2010 and reached the finals of Torbay's Got Talent.