COVID-19 Customer Information

Enjoying our events in safety
Updated 12/07/22 - PLEASE NOTE: Our policies & procedures implemented since we re-opened on 17th May 2021 after lockdown have altered and reflect the fact that people are advised they can move freely, albeit with caution, when visiting entertainment venues.
We have enjoyed ENTERTAINING those of you that have supported us since we re-opened in May 2021 and we want to say THANK YOU, we appreciate your continued support.
Our policies remain within current government guidelines and restrictions. We are fully committed to making your visit safe and enjoyable, but please do refer to our Safety Measures & Customer Information below prior to your visit.
Safety Measures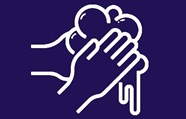 It is no longer necessary to wear a facemask when attending the venue, but you can if you would prefer.
Because we are a seated venue, it is not a requisite for us to check you have a vaccine passport
There is no longer a requirement to socially distance but if they wish to be socially distanced from others, we will do our best to comply - dependant on the numbers of other patrons. Please contact the Box Office directly to discuss your request.
Hand sanitiser and hand washing facilities are available on arrival if you so wish.
• Increased cleaning schedule in the venue before, during and after every show, will continue.
• Contactless ticketing is available on request – *excludes group/coach party bookings.
• Each coach driver will be provided with detailed information regarding the safety and wellbeing of their passengers when attending the theatre and procedures for arrival and departure.
• Your seat number will determine the door you use to access/leave the venue via the foyer- signs will be in place. NOTE: A-Z 1-16 = RIGHT DOOR. A-Z 17-32 = LEFT DOOR
All of our FOH team are vaccinated.
Customer information

The use of face coverings is not mandatory, customers can opt to or not to wear them when on site.
Because we are a seated venue, it is not a requisite for us to check you have a vaccine passport
All tickets can be booked online, via telephone or direct at the Box Office.
If you or any member of your party have had symptoms of COVID-19 in the 10 days prior to an event we would ask that you do not visit the venue and instead contact the Box Office by phone 01803 328385 or by email VIA THIS LINK
If anyone in your group has any accessibility needs, please contact the Box Office prior to your visit - Tel: 01803 328385