Don't Stop the Music
WHAT THE PAPERS SAY
Forget Eurovision….we've got Babbavision. And it's no contest!
***** Reviewer Paul Levie for the Herald Express
Instead of sitting through four hours of the good, the bad and the ugly from the Euros, race along to the Babbacombe Theatre's latest triumph 'Don't Stop The Music'.
Two hours of non-stop favourites with not a 'null points' among them. In fact, every single song is a sure-fire winner in its own right.
I'm not just saying that because there were two of my personal favourites among them. They're everybody's favourites!
From The Rocky Horror Show to Grease, the latest Bond theme to Phantom of the Opera – all presented by a magical cast who look as great as they sound.
Plus, unforgettable songs from Rhianna, Ed Sheeran, Dusty Springfield, Blondie, Cilla Black, The Temptations, the Four Tops and Michael Bublé to name but a few.
And who needs the late, great Sir Terry Wogan or Graham Norton to provide the funny bits. They've got Andy Oakley, who's Simply The Best.
Director Colin Matthew has honed his trademark flexibility of using singers and dancers to interact with each other. He's now managed to produce the Holy Grail of nine great individuals who can both sing and dance with equal brilliance. And what a show that makes.
The audience were singing along, swaying their arms, clapping and tapping their feet from start to finish. The whole show went by in a flash.
You'll soon get to know the guys and gals, but here we go: Joe Stone is making his Babbacombe debut while namesake Joe Harris is in his second season. But they immediately gelled with each other and the rest of the cast as if they'd been doing it forever. Babbacombe favourites Dean Winters and Andy Oakley himself made up the other two male leads with some fabulous songs of their own and unwavering support for the others.
The ladies, weren't just superb – they were breath-taking. No matter what combinations they sang in, the melodies and harmonies were dazzling. And when it came to their solos they were perfection.
Holly Cosgrove, Harriet Loveridge, Claire Waring, Sophie Beresford and Lucy Samuels will all go down in the Babbacombe hall of fame for these spellbinding performances.
Hats off to musical director Pete Leonard and choreographer Wesley Waring – both men at the top of their trade. And of course to director/producer Colin Matthews who never stops striving for better and better shows year after year.
And a quick mention of the costumes which were fabulous – with not a wolf's head in sight (Euro joke!)
And talking of the Eurovision Song Contest remember this….it was no coincidence that nearly 50 years ago, the world's most successful winners chose to name themselves after B-ABBA-COMBE!
COLOURFUL and dynamic.
Reviewer Kathy Uglow for The Torbay weekly
Don't Stop the Music simply burst with energy that will leave you buzzing all the way home.
Producer Colin Matthews has selected the finest of his entertainers and let them loose to deliver a belter of a show. With non-stop musical numbers from a broad selection of musicals and music hits, the cast had the audience singing, clapping, and even dancing along in appreciation.
The vocals and harmonies throughout were outstanding, coupled with some high-energy choreography by Wesley Waring.
The highlight of the evening has to be the superb Chicago duet by Holly Cosgrove and Lucy Samuels. These girls were faultless and delivered a sassy and perfectly polished performance.
In contrast, the comedy capers were a little tired, dated, and predictable. Consideration should also be given to the content with regards to the younger members of the audience. That said, the audience seem to really enjoy the gents performing as the "Old MacDonald" farmers and clad in heels and leotards as Beyonce's single ladies.
REVIEW by Dawn Gillingwater. She used to write press reviews for many years with local newspapers and we really miss great way with words and seeing her review, now she works in a different field, so we invited her to join us and asked she wrote one of her reviews, which she shared on her soclal media pages. THANKS DAWN
Don't Stop The Music is the perfect, fitting title for the latest Babbacombe Theatre show. The offering is absolutely packed with hit after hit and they just keep on coming!
Plus it features a few top tunes from famous musicals including Chicago, Chess, Phantom of the Opera, The Rocky Horror Show and Grease for good measure.
It's brought bang up to date too with the record breaking Disney song We Don't Talk About Bruno from Encanto and the Elton John and Dua Lipa track Cold Heart.
It really has something for everyone including Motown floorfillers, pop numbers and classics made famous by Dusty Springfield and Roberta Flack.
There is also a sprinkle of comedy to polish off a cracking all round feel good show.
Babbacombe Theatre regulars Andy Oakley, Dean Winters and Holly Cosgrove stand on stage alongside singing talents Claire Waring, Harriet Loveridge, Lucy Samuels and Sophie Beresford. Joe Stone and Harris complete the cast.
Compere and all rounder Andy Oakley knows how to work a crowd and having seen him many times before I knew what to expect.His very quick wit and performances of clever songs with comic twists had the audience in stitches! He also had the chance to show off his own strong vocals in the Phantom sketch.
The comedy continues with a hilarious version of Beyoncé's Put a Ring on it- with an added few surprises, which I won't spoil.
However it's the vocals that sell this production.
Holly Cosgrove is mighty in terms of her vocal prowess. She is a force and hit every note with conviction and her stage presence is second to none.
Claire Waring was also on the money belting out the Whitney number All the Man That I Need like a natural.She also teamed up with Harriet Loveridge and sung a beautiful rendition of the Bond theme No to Die by Billie Eilish- It was effortless and magical.
Dean Winters also had the chance to shine in his number from Chess and Joe Stone had the audience on side when he belted out an Elvis classic.
Newcomer Joe Harris showed off his talents duetting with Holly singing the Ed Sheeran ballet Perfect and it is quite apt, as it was perfect in every way.
The fun show which takes you on a musical journey through the years, complete with high energy choreography, will brighten any dull day and is definitely worth a watch.
After a wonderful opening night on Thursday 12th May- not only did the audience raise the roof with a standing ovation at the end of the show, but these two reviews were submitted via our Facebook channel
THANK YOU LADIES
VAL J wrote, "Just been to see Don't Stop the Music, it was wonderful. The singers were amazing, costumes fabulous, jokes and sketches were very funny".
JENNY H, said this, "What a brilliant night. Scenery was great! So much joy, my 2nd time being at the theatre, I would go again. Can thoroughly recommend this show, lovely singers, and lovely costumes"
THIS IS THE 1st 5 STAR REVIEW FOR THE SHOW POSTED ON TRIPADVISOR- POSTED BY Deborah P.
Don't miss this!
Not to be missed . DON'T STOP THE MUSIC.. is showing every Thursday and if you're in the area you must go. The perfect combination of the most amazing singing and comedy. The staff in the theatre were very helpful.. especially Deb. The theatre is clean and pleasant. Best night out for a long time. Don't miss out on this.. and support a lovely little theatre in the process
We shall look forward to sharing more reiews with you as we get them
REVIEWED ON TRIPADVISOR after the show on the 19th May , Thank you Gayle from Brixham *****
The show was spectacular! Wonderful costumes, incredible dancing and amazing voices. We thoroughly enjoyed every minute! Thank you to all concerned.
This production is sponsored by BOX OFFICE RADIO. CLICK HERE TO TUNE IN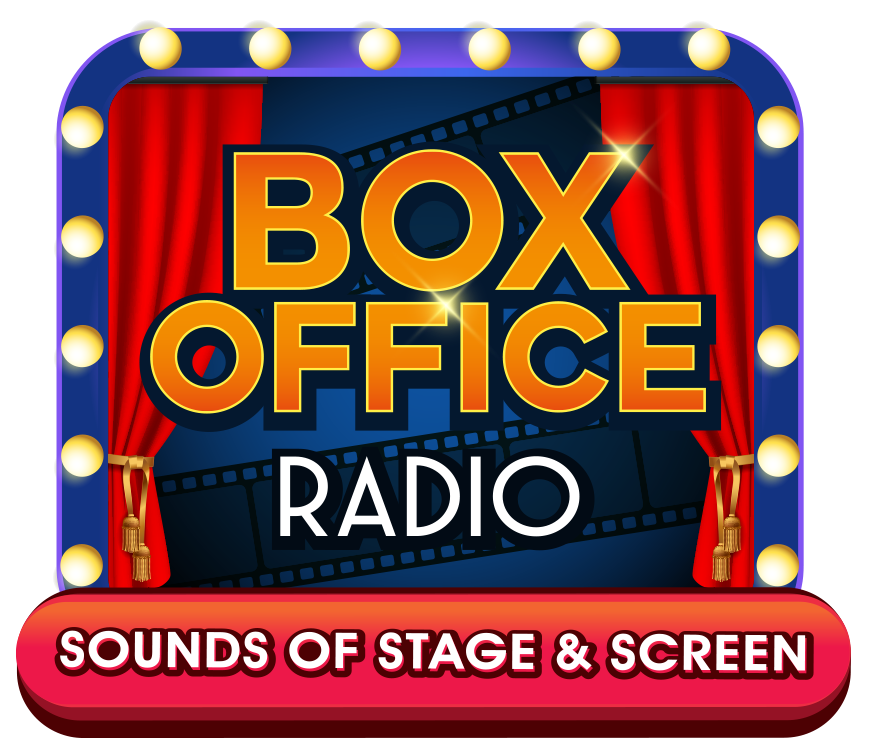 Hear the recording of audience comments as featured on Box Office radio HERE
Book Tickets