NHS Employees 2 for 1 offer for STARLIGHT 2022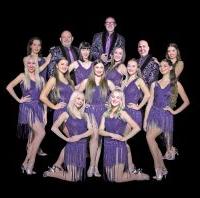 OFFER DURATION - 15th Feb to 19th Oct
2 tickets for the price of 1 for the hit 5-star, family variety show, Starlight for NHS workers on production of valid NHS ID.
You can expect to see a show that is "Fabulous, Funny and Thoroughly Entertaining"
OFFER CODE = NHSst22 (NO MORE THAN 2 TRANSACTIONS PER BOOKING). In all instances the code must be given at the point of sale to the Box Office operative

Terms & Conditions. This offer is only available against the full ticket price on production of valid NHS ID and bookable only via the Box Office. Usual full ticket price is £24. This offer cannot be used in conjunction with any other offer, and cannot be applied against tickets already sold.
The Offer code MUST be given when booking.
Subject to availability.

PERFORMANCE DATES – TUESDAYS & WEDNESDAYS 8.15pm until 19th October incl. MATINEE, Wednesday 17th August 2.30pm. TICKETS: £24, Seniors £22, Children (-16yrs) £12. NOTE: Online booking fee = £2 per ticket
Purchase now!